The 2nd International Workshop on Security and Privacy in Intelligent Infrastructures
to be held in conjunction with the 17 th International Conference on Availability, Reliability and Security
(ARES 2022 – http://www.ares-conference.eu )
August 23 – August 26, 2022
Nowadays, Intelligent Infrastructures (IIs) represent various domains such as the Internet of Vehicles, e-Healthcare, Smart Cities services, Smart Grids and Smart Home applications. Intelligent Infrastructure services consist of layers that capture, exchange, and analyze data as well as invoke autonomic responses sometimes supported by emerging Artificial Intelligent (AI) techniques. The goal of Intelligent Infrastructures is a higher level of convenience for mankind, but with those promises have come privacy and security issues and concerns. Therefore, increasing security and privacy in Intelligent Infrastructures by designing new efficient solutions is an important research direction. Moreover, quantum-resistant security and connecting privacy with the law are also important research topics nowadays.
The SP2I 2022 workshop aims at collecting the most relevant ongoing research efforts in the field of privacy and security in Intelligent Infrastructures. This workshop also welcomes submissions that deal with interdisciplinary research connecting privacy to law, formal modeling, policy, and data privacy management. The SP2I also serves as a forum for relevant research projects to disseminate their privacy and security-related results and boost future cooperation.
The workshop is supported by the European Union's Horizon 2020 SPARTA project #830892 and the Ministry of the Interior of the Czech Republic under grant VJ01030002 (International Partnership for Cryptography and Cybersecurity Research).
Topics of interest include, but are not limited to
Anonymity, Privacy, and Traceability
Applied Cryptography and Security in Intelligent Infrastructures
Applied Post-Quantum Cryptography in Intelligent Infrastructures
Authentication and Access Control
Blockchain Privacy
Cloud Computing and Privacy
Data Privacy and Personal Information Management
Formal Modelling in Intelligent Infrastructures
Hardware Security
Internet of Things (IoT) Security and Privacy
Lightweight Cryptography
Network and Wireless Security and Privacy
Operating Systems Security in Intelligent Infrastructures
Privacy and Law
Privacy-Enhancing Technologies and Privacy Protection in Intelligent Infrastructures
Quantum Resistant Privacy Enhancing Technologies
Security and Machine Learning in Intelligent Infrastructures
Security, and Privacy by design
Security of Digital Twins
Important Dates
| | |
| --- | --- |
| Submission Deadline | May 01, 2022 May 10, 2022 |
| Author Notification | June 01, 2022 |
| Proceedings Version | June 19, 2022 |
| ARES EU Symposium | August 23, 2022 |
| ARES Conference | August 23 – August 26, 2022 |
PROGRAMME COMMITTEE
Mohamed Baza, College of Charleston, USA
Christian Derler, Joanneum Research, Austria
Ashutosh Dhar Dwivedi, Copenhagen Business School, Denmark
George Drosatos, Athena Research and Innovation Centre, Greece
Petr Dzurenda, Brno University of Technology, Czech Republic
Alireza Esfahani, University of Luxembourg, Luxembourg
Jan Hajny, Brno University of Technology, Czech Republic
Alireza Jolfaei, Macquarie University, Sydney, Australia
Hadis Karimipour, University of Guelph, Canada
Maryline Laurent, Télécom SudParis, Institut Polytechnique de Paris, France
Jerry Lin, Western Norway University of Applied Sciences, Bergen, Norway
Pavel Loutocky, Institute of Law and Technology, Masaryk University, Czech Republic
Zdenek Martinasek, Brno University of Technology, Czech Republic
Jakub Misek, Institute of Law and Technology, Masaryk University, Czech Republic
Aleksandr Ometov, Tampere University, Finland
Arnis Paršovs, University of Tartu, Estonia
Sara Ricci, Brno University of Technology, Czech Republic
Rajani Singh, Copenhagen Business School, Denmark
Branka Stojanovic, Joanneum Research, Austria
Aimilia Tasidou, Telecom SudParis, Institut Polytechnique de Paris, France
Luca Verderame, University of Genova, Italy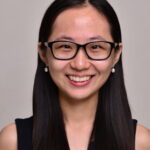 Dr. Xiaolu Hou
Faculty of Informatics and Information Technologies, Slovak University of Technology
Artificial Intelligence-Assisted Side Channel Attacks
Deep neural networks (DNN) have gained popularity in the last decade due to advances in available computational resources. In particular, side-channel attacks (SCA) have received the most attention as being a classification problem, DNN comes as a natural candidate. In this talk, we will first provide the basics of SCA and explain how it can recover the secret key of a cryptographic implementation. Then, we will present the recent literature on applications of DNN to SCA. As a demonstration, we will detail a work that aims to propose a general framework that helps users with the overall trace analysis aided by DNN, minimizing the necessity for architecture adjustments by the user.
Dr. Xiaolu Hou is currently an Assistant Professor at Slovak University of Technology. She received her Ph.D. degree in Mathematics from Nanyang Technological University, Singapore, in 2017. Her current research focus is on fault injection and side-channel attacks on both cryptographic implementations and neural networks. She also has research experience in AI-assisted cryptanalysis, location privacy, and multiparty computation.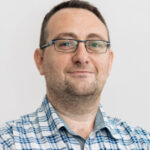 Assoc. prof. Gabriele Costa
IMT School for Advanced Studies Lucca
https://www.imtlucca.it/en
Security-by-Design in Intelligent Infrastructures: the HAII-T orchestrator
In the last years Security-by-Design has emerged as the main methodology for securing the life cycle of software and systems. Its effectiveness is the result of a strong integration with all the development phases, from the earliest conceptualization and design to the final disposal. Large scale, critical infrastructures can benefit the most from this approach. Nevertheless, they also carry an extreme degree of complexity that must be dealt with. In this talk we will consider the SPARTA perspective on the definition and implementation of a secure orchestrator for making intelligent infrastructures Secure-by-Design.
Gabriele Costa is associate professor at the SySMA Group of the IMT School for Advanced Studies. He received his M.Sc. in Computer Science in 2007 and his Ph.D. in Computer Science in 2011, both at the University of Pisa. He was a member of the cybersecurity group of the Istituto di Informatica e Telematica (IIT) of the CNR. His appointments include a period as visiting researcher at ETH Zurich in 2016-2017. He was co-founder of the Computer Security Laboratory (CSec) at DIBRIS (Computer Science and Computer Engineering Department of the University of Genoa). He is co-founder and CRO of Talos, a spin-off of DIBRIS focused on Cybersecurity. His main focus is on studying and applying formal methods for the automatic verification and security testing of mobile and modular systems .