The 5th International Workshop on Emerging Network Security (ENS 2022)
to be held in the conjunction with the ARES workshops EU Projects Symposium 2022 at 17 th International Conference on Availability, Reliability and Security
(ARES 2022 – http://www.ares-conference.eu )
August 23 – August 26, 2022

With the great success and development of 5G & beyond systems and other emerging concepts (e.g. 6G) a continued effort toward rich ubiquitous communication infrastructure, promising wide range of high-quality services is desired. It is envisioned that communication in emerging networks will offer significantly greater data bandwidth and almost infinite capability of networking resulting in unfaltering user experiences for, among others: virtual/augmented reality, massive content streaming, telepresence, user-centric computing, crowded area services, smart personal networks, Internet of Things (IoT), smart buildings and smart cities.
The communication in 5G networks and beyond is currently in the center of attention of industry, academia, and government worldwide. Emerging network concepts drive many new requirements for different network capabilities. As future networks aim at utilizing many promising network technologies, such as Software Defined Networking (SDN), Network Functions Virtualization (NFV), Information Centric Network (ICN), Network Slicing or Cloud Computing and supporting a huge number of connected devices integrating above mentioned advanced technologies and innovating new techniques will surely bring tremendous challenges for security, privacy and trust. Therefore, secure network architectures, mechanisms, and protocols are required as the basis for emerging networks to address these issues and follow security-by-design approach. Finally, since in current and future networks even more user data and network traffic will be transmitted, big data security solutions should be considered in order to address the magnitude of the data volume and ensure data security and privacy.
From this perspective, the ENS 2022 workshop aims at collecting the most relevant ongoing research efforts in emerging network security field. It also serves as a forum for 5G & beyond projects in order to disseminate their security-related results and boost cooperation, also foster development of the 5G and beyond Security Community made of 5G security experts and practitioners who pro-actively discuss and share information to collectively progress and align on the field. Last but not least it also aims to bridge 5G & Beyond community with other communities (e.g. AI) that are key to support full attainment of 5G & Beyond but also 6G promises and so for those technologies to release their full potential.
The ENS workshop builds upon three successful editions of the 5G-NS (5G Networks Security) workshop organized previously in co-location with the ARES conference in 2018, 2019, 2020 and 2021.
Topics of interest for current and emerging networks (5G & Beyond, 6G, …) include, but are not limited to:
Security Architecture and Technologies
Security Management and its automation
Attack & Threat Detection
DDoS Detection & Mitigation
Security Frameworks for Various Applications & Scenarios
Access Control Security
Security Protocols
Security Management and Orchestration of NFV and SDN Elements
Software Defined Security
Security as a Service
Trusted Computing with NFV and SDN
Physical Layer Security
Wireless Communications Security
SDN/NFV Security
Core Network Security
Terminal and Edge Computing
Security of MEC Infrastructure
Malware Attack Detection and Prevention Techniques
Information Sharing and Data Protection
Big Data Security and Analytics
AI-enabled Security
Cloud Technologies Security
Privacy Preservation and Enhancement
Intrusion Detection and Content Access Control
Trust Management in Heterogeneous
Identity Management and Trustworthiness
Intelligent Security Provisioning
Trust Collaboration
Liability in Current and Emerging Networks
Compliance with legislation and regulation that apply IoT security and trust
5G/6G, etc. and Artificial Intelligence
Named Data Networking
Important Dates
Submission Deadline
May 15, 2022

May 25, 2022

Author Notification
June 01, 2022

June 10, 2022

Proceedings Version
June 19, 2022
ARES EU Symposium
August 23, 2022
ARES Conference
August 23 – August 26, 2022
PROGRAM COMMITTEE 2022
Dhouha Ayed, Thales, France
Luca Caviglione, IMATI CNR, Italy
Joo Cho, Adva Optical, Germany
Michal Choras, ITTI Ltd., Poland
Jannik Dreier, Université de Lorraine, France
Antonio    Skarmeta Gomez, Universidad de Murcia, Spain
Tanel Jarvet, CAFA Tech, Estonia
Georgios Karopoulos, National and Kapodistrian University of Athens, Greece
Zbigniew Kotulski, Warsaw University of Technology, Poland
Rafal Kozik, Bydgoszcz University of Science and Technology, Poland
Amitabh    Mishra, University of Delaware, USA
Marek Pawlicki, Bydgoszcz University of Science and Technology, Poland
Nikolaos Petroulakis, FORTH-ICS, Greece
Peter Schneider, Nokia Bell Labs, Germany
Jani Suomalainen, VTT, Finland
Hui Tian, National Huaqiao University, China
KEYNOTE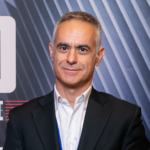 Christos Xenakis
University of Piraeus
Distributed Key Management in Microgrids
Security for smart industrial systems is prominent due to the proliferation of cyber threats threatening national critical infrastructures. Smart grid comes with intelligent applications that can utilize the bidirectional communication network among its entities. Microgrids are small-scale smart grids that enable Machine-to-Machine (M2M) communications as they can operate with some degree of independence from the main grid. In addition to protecting critical microgrid applications, an underlying key management scheme is needed to enable secure M2M message transmission and authentication. Existing key management schemes are not adequate due to microgrid special features and requirements. We propose the Micro sElf-orgaNiSed mAnagement (MENSA), which is the first hybrid key management and authentication scheme that combines Public Key Infrastructure (PKI) and Web-of-Trust concepts in micro-grids. Our experimental results demonstrate the efficiency of MENSA in terms of scalability and swiftness.
Prof. Christos Xenakis received his B.Sc degree in computer science in 1993 and his M.Sc degree in telecommunication and computer networks in 1996, both from the Department of Informatics and Telecommunications, University of Athens, Greece. In 2004 he received his Ph.D. from the University of Athens ( Department of Informatics and Telecommunications ). From 1998 – 2001 he was with a Greek telecoms system development firm, where he was involved in the design and development of advanced telecommunications subsystems. From 1996 – 2007 he was a member of the Communication Networks Laboratory of the University of Athens. Since 2007 he is a faculty member of the Department of Digital Systems of the University of Piraeus, Greece, where currently is a Professor, a member of the Systems Security Laboratory and the director of the Postgraduate Degree Programme, on "Digital Systems Security" . He has participated in numerous projects realized in the context of EU Programs (ACTS, ESPRIT, IST, AAL, DGHOME, Marie Curie, Horizon2020) as well as National Programs (Greek). He is the project manager the CUREX , SECONDO , INCOGNITO and SealedGRID projects, funded by Horizon2020, while he was the project manager of the ReCRED project funded by Horizon 2020 and the technical manager of the UINFC2 project funded by DGHOME/ISEC. He is also a steering committee member of the European Cyber Security Challenge (ECSC) and the leader of the Hellenic Cyber Security Team . He is a member of the editorial board of four Thomson Reuters indexed journals: a) Computers & Security Journal of the Elsevier publishing, b) Computer Communications Journal of the Elsevier publishing, c) IET Information Security of the Institute of Engineering and Technology and d) The Computer Journal of the Oxford University Pres. His research interests are in the field of systems, networks and applications security. He has authored more than 100 papers in peer-reviewed journals and international conferences.